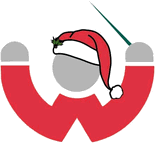 Ring the Christmas Bells (The Blenders) (LP)

Year: 1965
Label: Dot Records
Catalog Number: DLP 25671
Number of Records: 1
Track Listing:
Album Notes
This little gem of an album has been out of print for decades. It is not available on CD and likely never will be, so I think it is not unreasonable to share it here with you, in its entirety, in MP3 format. You can download individual songs using the appropriate "Listen" links above, or you can click on the "Download!" button below to download a zip file containing all of the songs. Please keep in mind that these have been transferred from an LP that is over 40 years old, so the sound quality is far from perfect, but it's still a great listen. Enjoy!
Song Information